The Accidental Entrepreneur and Digital Marketing Leader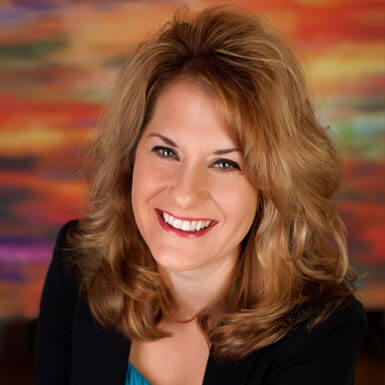 I have a well-rounded business background within small businesses and enterprise organizations, as well as over twenty years of experience in sales and online marketing.
For over ten years I've led Web Savvy Marketing as the Founder and President. In this role, I provided full-service SEO consulting and one-on-one SEO coaching, created online SEO courses, hosted an SEO podcast, and teach onsite SEO Bootcamps. As an agency, we've also performed a whole lot of website design, development, and WordPress theme sales. In total, we've served over 6,000 clients in 185 countries over the last ten years.
I've personally worked with all types of clients from entrepreneurs and small business owners to enterprise-level organizations and Fortune 500 companies. I've also partnered with other WordPress developers and agencies.
My goal is to help people – in my home state of Michigan or across the world.
I'm am also an active member of the WordPress community, I've served as a WordCamp organizer, and I speak at various conferences throughout the United States and Canada.
But that's the professional Rebecca. The personal me might not be what you expect.
The real Rebecca grew up in Northern Michigan in a small town, where I was a ward of the state and lived on public assistance. I find no shame in admitting I relied on free school lunches in grade school and grants in college to make my way through life.
I was raised by a village that included my Grandmother, my aunts and uncles, and many wonderful adults within my small town. I do not know where I would be today if my extended family and town did not step in and provide me with guidance and nurturing.
Everything good in me came from my Grandmother. She was a scrappy and no-nonsense woman who taught me the value of hard work, humility, and just plain doing the right thing. She served people until the day she died and I've tried to do the same in my professional and personal life.
Today I am married and a mom to two children, two dogs, and one cat. I live on an alpaca farm just outside of Traverse City, Michigan, which means I also take care of 60+ alpacas, a llama, and a bunch of chickens. It's the analog version of digital Rebecca the internet world knows.
I would have never chosen to become an entrepreneur. Far from it. My paycheck and healthcare plan were incredibly important to me once I graduated from college. Life events – particularly an 8 hour ER visit – forced my hand and in 2009 I quit my job and started my own agency. I cannot articulate to you how happy I am that did take this leap of faith. This phase of my life has brought forth many blessings and I cannot begin to count the good things it has brought me. I always feel very blessed for the nine years I ran Web Savvy Marketing or the wonderful friends I made within the WordPress community.
But more important is the fact that I help others. I've purposely kept my agency small so I don't get caught up in receivables and payables. Instead, I'd rather work directly with clients and students. Helping others and watching them grow is what fuels me.
My Professional Travels